Honk has its origins back in 1970 with Steve Wood, Don Whaley and Tris Imboden, all from different bands who shared a common desire to make original, adventurous music. They added members and lost members over the next two years, changing into the band that still plays together thirty five years later. In 1971, Honk expanded by one guitar player, Richard Stekol, and a recording contract with Granite Records, and the next year added a girl singer (Beth Fitchet) and a saxophonist (Craig Buhler).
Then in 1972 Greg MacGillivray, a high school buddy, hired Honk to produce some music for his surf film, "Five Summer Stories", unwittingly creating an identity for the band. Already gaining popularity by that time, Honk soon achieved legendary stature in Southern California through their connection with the film. Their sound track album was a favorite with surfers and music lovers alike, and even made it to #1 in Hawaii!
Record deals with 20th Century records and Epic Records followed, two records were released over the next two years, one bass player was lost (Don Whaley), one was gained (Will Brady), and Honk went on tour. They toured all over the United States, opening for Loggins and Messina, The Beach Boys, Chicago and Santana, and their popularity grew. Audiences everywhere were stunned and delighted with their musical energy, variety and plain nerve. Their repertoire wandered all over the map, going from Mahalia Jackson's gospel music to Freddy Hubbard's jazz to Martha and the Vandellas Motown sound, with a large portion of original rock and roll or folk setting the tone. Always included in the set were songs from "Five Summer Stories" for their surf fans.
Honk's breakup in summer 1975 sent their fans into mourning. The members went their own musical directions, but in 1983 reconverged for the reunions that continue to this day. Each meeting is like a time warp, sending all six members back twenty or thirty years, and they are completely musically reconnected as though no time had passed. Their fans feel the same way, and show up for their yearly reunions in record numbers, with energy and delight intact.
Press Quotes for Honk

"Honk,..a beautiful sound that doesn't fit any one description. Like the film, the music is mellow, rough, fast, exciting and any other number of adjectives." Elliott Almond, The Daily Titan Jan. 1973.
"..they employed super-tight vocals and lightning fast instrumental passages to lift the audience off their chairs and onto their feet. ....Everybody sings and the versatility of the vocal sound and the far reaching instrumental prowess of the band makes them hard to beat." J.B., Billboard Magazine, Jan. 1974
"Each of the six members contributed excellent work, producing clean, polished rock and roll that completely blew everyone away. Each song they did seemed to go higher than the last with a very attentive audience applauding each solo." Dave Dugle, Honolulu, July, 1974.
"..there was always something new in the sound. There were roots in other forms to be sure, but the music of Honk always had a freshness, a sense of exploration and tenuousness about it that showed how conscious they were of breaking with the old and finding the new. Wood's muscular piano work, Stekol's sad melodies, Buhler's gutsy saxophone and the clear, lovely voice of Beth Fitchet came to mark the later Honk compositions. Somehow, all the various styles came together in a unique sound." Jefferson Parker, Orange County Illustrated, August, 1980.
"The six band members, who have staged periodic reunions over the past years, were able to get beyond nostalgia because they all are still up-to-par performers. The instrumental soloists got plenty of space in stretched-out arrangements and made good use of it: Richard Stekol's lead guitar lines had a clean, note-shredding quality; soxophonist Craig Buhler was strong in a variety of settings, and keyboardist Steve Wood picked his spots without muddying the arrangements. Beth Fitchet, Stekol and Wood, especially were in sharp vocal form." Mike Boehm, Los Angeles Times, June 20, 1988.
"...by the time the two-hour 15 minute show was over, Honk had made its statement about the present, as well as serving up a crowd-pleasing sampling of the past." Mike Boehm, Los Angeles Times, Jan. 30, 1992.
MY FAVORITE SURF BAND OF ALL TIME 6-23-04
By Corky Carroll - OC Register
One of the very best surf movies ever was Five Summer Stories. It was made by Greg MacGillivary and Jim Freeman. Greg went on to fame and fortune making IMAX films and working with the Smithsonian on film projects. I guess his most noteworthy thing was doing the movie Everest. But this isn't about Greg, I will get to him soon though because he is a great story. This is about the band that did the soundtrack to the surf movie.....It was called HONK. And to this day Honk is still my favorite band ever. It was not what you could really call a surf band though, not in the classic sense. I think of surf bands as instrumental bands with extremely treble laden electric guitars; Dick Dale being the Godfather of that genre.
HONK was a goodtime rock n roll band that had a core of great musicians, songwriters and singers. All extremely talented and the combination was just magical. And they surf.
About once a year you can catch a HONK reunion show at the Coach House in San Juan Capistrano. If you see it listed call for tickets right then or they will be gone. To this day the band has a huge local following and nobody ever wants to miss one of these shows. It is great feel good rock n roll and it's best and it is Orange County home grown.
The combo's completely original repertoire is a reflection of several strong and sonorously distinct personas. Perhaps as the sole female voice, Fitchet's organically expressive and concordant vocal contributions are particularly rewarding....The soulfully syncopated "So Much Easier" is a platform for Wood's clever arranging and breath-defying, tongue-twisting lyrics. He also turns in the equally catchy "Another Light," as well as the compelling open throttle "Hidin' Out." Another standout is Stekol's bluesy "We're on Wheels" that bops around a walkin' rhythm juxtaposed against a jaunty backbeat. Honk [1973] concludes with arguably their best-known tune, the group-composed instrumental "Pipeline Sequence." While certainly not surf music in the traditional sense, it garnered substantial airplay on a few of the hipper North American radio stations -- thanks to being prominently featured in the cinematic cult classic Five Summer Stories (1972) -- not to mention grabbing the top spot on the play list of POI in Honolulu, Hawaii. ~ Lindsay Planer, All Music Guide 2007

The Honk 1973 Clay Figures album has been released, and it sounds and looks great!!
but sorry, it is no longer available. Check back - we'll see what we can do.
preview some musical snippets
1. I Wanna Do For You
2. So Much Easier
3. Don't Let Your Goodbye Stand
4. Circles In Sand
5. Caught On A Greyhound
6. Another Light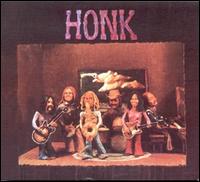 7. We're On Wheels
8. Hidin' Out
9. I Wanna Stay
10. Money Slips Through My Fingers
11. Buckeyed Jim
12. Pipeline Sequence
13. Fortune Wheel
14. Dog At Your Door
15. All My Time Is Free
16. There Is A River
17. (Love Is Like A) Heat Wave
18. Love Ain't So Common
19. Please Remember
20. No One Is Waiting